In three wonderfully fascinating short videos Carl Jung, Deepak Chopra and Wayne Dyer speak briefly on the topic of synchronicity. Following these is a round table discussion including several noted people with backgrounds in science, physics, quantum mechanics and quantum theory, Jungian analysis, rocket science, myth metaphor and science, and analytical psychology.
https://youtu.be/BX_nMwYa-nw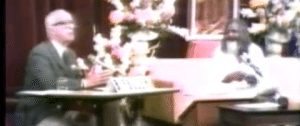 Buckminster Fuller and Maharishi Mahesh Yogi Press Conference, Amherst, 1971. – Symposium on the Science of Creative Intelligence, University of Massachusetts; Amherst, Massachusetts.
Fascinating and wonderfully thought provoking.