The Myth Salon recently hosted Clay Boykin and his producer, Dennis Tardan, who are in search of the new compassionate male. It is no secret that centuries of patriarchy and a skewed sense of masculinity bear much of the responsibility for steering humanity away from the nature and the deep feminine. Male empowerment has formed the foundation upon which our current cultural and political conditions rest. Clay Boykin and Dennis Tardan believe that amidst the turmoil in the world the new compassionate male is emerging as the new archetype. While much of their work may focus on transforming males and the masculine, the core values and principles evoke the relational qualities of the deep feminine. Based in Austin, Texas, they are engaging thought leaders who have developed conversations with enlightened people of all stripes and we are deeply privileged to have had them at The Myth Salon this month to explore this new paradigm.
Pannel: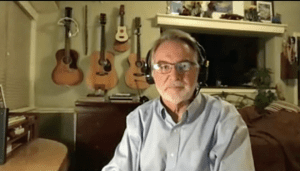 Clay Boykin is in Search of the New Compassionate Male. His book: Circles of Men: A Counter-Intuitive Approach to Creating Men's Groups, was published in 2018. He has dedicated his next twenty years to making the world a better place by empowering men to cultivate and integrate the divine male and divine female essences within, and live a life centered on compassion and serving the greater good.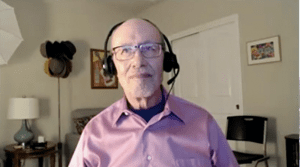 Dennis Tardan is an interviewer, communication coach and documentarian. For more than 40 years, Dennis has worked as a television interviewer and documentary producer and corporate communication coach for companies such as Shell, Farmers Insurance, ConocoPhillips, Siemens, Rice University and many others.
Dana White is a graduate of Occidental College and the University of Southern California, Dana White received his PhD in Mythological Studies from Pacifica Graduate Institute in 2003.  His dissertation is titled "Re-Imagining Work: Awakening the Call of Right Livelihood."  He currently serves as a contributing faculty member at Pacifica and as a reader on numerous doctoral dissertation committees.
Dav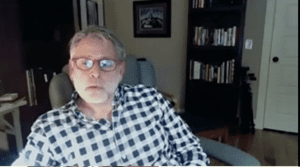 id Huff PhD, Mythology and Depth Psychology from the Pacifica Graduate Institute in California. He is an award-winning filmmaker and photographer. His photo "We paid at the pump until there was no more" was a finalist in the inaugural Canon Imagin8tion Project with Ron Howard.
De
nnis Patrick Slattery, Ph.D. is core faculty, Mythological Studies at Pacifica Graduate Institute in Carpinteria California. Pacifica's unique faculty of distinguished scholars and inspired teachers attracts artists, writers, musicians, film-makers, animators, game designers, teachers, psychologists, pastoral counselors, executives, lawyers, and life-long learners who seek to understand and express the depths of the psyche, and whose lives and careers have been substantially enriched—and often radically transformed—by the power of myth.
Seina Matthews, PhD, Clinical Psychology, Pacifica Graduate Institute. Clinical Psychologist specializing in Life Span Issues and Personal Transformation using a psycho/spiritual approach to help people find their authentic self and life purpose. Published "Soul Transformation: Engaging the Invisible Actor Within" 2012, a self-help book for the general population and "The Transformational Power of Voice" 2010, an academic book that contends that voice is the oral expression of soul. Keynote Speaker on Engaging Your Transformational Power!
Will Linn is a Philosopher-Storyteller with a Ph.D. in Mythology and Depth Psychology from Pacifica Graduate Institute. He is the Founding Chair of the General Education Department at Hussian College — a new film and performing arts school named by Variety as a top international film school in 2019 and 2020 — where he teaches courses in myth, story and philosophy. Will participates in documentaries and series as a topic expert on myth and media. "Memory: Origins of Alien" premiered at Sundance before a nation-wide theatrical release in 2019. In 2020, he will be featured in a documentary on mythic landscapes and a series on great myths. Will has served as an editor and director for the Joseph Campbell Foundation as well as a creator and host for the Santa Barbara News-Press radio series, "Mythosophia." He has presented and taught across continents and California for communities like Esalen, Pacifica Graduate Institute, the Philosophical Research Society and Ojai Foundation.
Vorris Nunley – Ph.D. Pennsylvania State University. Professor Nunley is interested in rhetorical and Critical theory, public pedagogies and composition, visual culture, neo-liberalism and  African American expressive culture.  His work addresses the intersections of rhetoric, space, and episteme (knowledge). Informed by work in literature, rhetoric (traditional/ethnic/gendered), cultural studies, and critical/feminist geography, Professor Nunley argues for the existence of a strand of African American rhetoric  and knowledge he refers to as African American Hush Harbor Rhetoric (AAHHR). Recently, his work engages neo-liberalism as a public pedagogy and how it commodifies, produces, and  mediates the construction and reception of  masculinity/femininity, Blackness,  the communal, and excess.  He is currently the Professor in Residence for the Honors Program.
Zaman Stanizai, Ph.D., Political Science, University of Southern California; M.A., Linguistics, University of Washington. Zaman has a doctorate in Political Science and completed his postgraduate studies in Islamic Mysticism (Sufism) and Islamic Gnosticism (Erfan). He has taught at Kabul University, the University of Southern California, the University of California, Los Angeles, and several community colleges in Southern California. His of areas of specialization are: Islamic Studies; Sufism; Theosophy; Political Philosophy;and Poetic Expression in Mystical Thought. He currently teaches: Islamic Traditions.