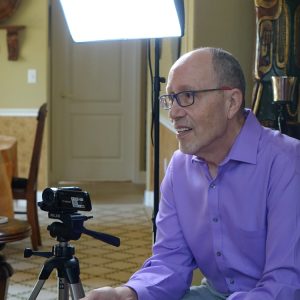 It takes a certain insight and experience when capturing the true essence of one's life for your family, or telling your story to a broader audience, or creating a personal video resume.
For more than 40 years in TV and journalism, Dennis has excelled in drawing people out and helping them see their own grace and talent, and touch into their deep human experience.
Whether or not you have ever been interviewed or on camera, Dennis' style is heart-centered and creates the kind of trust that enables people to bring out the best within themselves. – International C-Suite Executive
Dennis uses insight, experience, and expertise to elicit profound and powerful stories from individuals.  Dennis paints a portrait of the authentic person he is interviewing with his passion.  Having a video interview of a loved one is a timeless treasure.
Dennis has interviewed the greats and the unassuming.
What a friendly and engaging conversation. I have never been interviewed, and had no idea how much I enjoyed working with Dennis. He heard me, and he brought out the best in me for my family. – Cancer patient
Contact Dennis directly to get a custom quote based on your unique need.