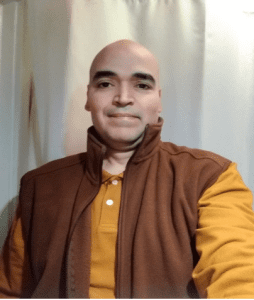 Pedro L. Rodriguez is a Certified Substance Abuse Counselor in a New York State Correctional Facility,  His life mission through his vocations has been to encourage, empower, and equip men in their life and faith journey. He is also a Certified Addiction Recovery Coach, and Certified Spiritual Life Coach. He was  involved in full-time Christian ministry for 21 years as a pastor of three churches in New York City and also worked for a well-known International Ministry, based in New York City, where he was the Assistant Program Director, Spiritual Mentor and Bible Teacher.
He has been involved in Men's Group / Men's Work  since his youth. Beginning with:
A social Christian Club in High School, known as The Seekers
Men's Home Bible Study Group in the late 1980's for three years
The Promise Keepers in early 1990's
Men's Christian Fellowships
Men's Spiritual Retreats
A weekly Spiritual Men's Group for two years.
A Recovery Self-Help Men's Group which he started and facilitated for three years.
Therapeutic Treatment Men's Groups.
Created and facilitates two Facebook private men's groups called Latino-Hispanic Men's Group (October 2017) and The Men's Book Club International (October 2018)
Most recently he has formed an in-person Men's Group, called the Circle of Men based in Upstate New York in July 2018. He continues to lead and facilitate that Men Circle bi-weekly.
Websites:
Circleofmencny.com 

(Site scheduled to be launched on 2/16/21)

https://about.me/prmentor