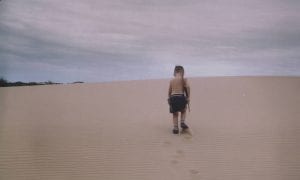 Contact me at: [email protected]
Free 20 minute get acquainted conversation
I am glad you decided to explore the possibility of working together. My approach is anything but formulaic.
Yes, I am a Life Coach, but unlike the multitudes of life coaches in the world, I take a counterintuitive approach to compassionately explore with you where you are and where you would like to be, whether that is physically, mentally, spiritually and/or emotionally. We journey together to discover your path. My compassionate and counterintuitive approach, along with my unique tools and processes, will enable you to quickly learn how to help yourself along your life journey.
My Personal Story: As a child, I could not learn the way others learned. Other children would make fun of me and I withdrew socially. It was during this time that I was preyed upon and left with a burden of unresolved shame. I stopped trusting others and passed on many offers of support by classmates, teachers, family and potential mentors.  Counseling was not an option back then and I told myself that I could find my way on my own if I just worked harder. Sound familiar? This was a mistake that would cost me down the road.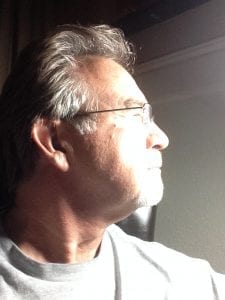 As a result, I lost confidence and grew frustrated and less than which led to cycles of depression I carried into adulthood. In spite of this, I eventually became successful in business, but something was always gnawing at me. I was not on purpose. In my early fifties things came to a head when I developed severe life threatening health issues that led to a mystical experience. I later, when the market crashed in 2008, I lost my job and almost lost my marriag
Like me, many people have suffered by not asking for help soon enough or when they needed it most. I eventually go help and support, and found my purpose and meaning in life. I found my "why" and pledged to extend myself to others by sharing what I have learned along my journey, my unique tools and my
counterintuitive approach that enables them to help themselves. I have found my purpose and am doing what is in my heart to do.
If you would like to meet, I offer a complementary 20-minute get acquainted ZOOM call, and working sessions beyond that; all aimed at exploring various tools to enable you to find your path and guide you along your journey.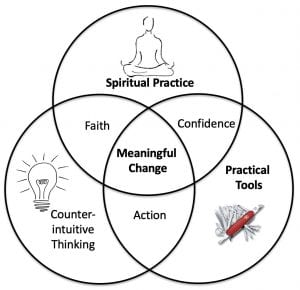 Contact me at: [email protected]
– Free  20 minute get acquainted conversation
– Mentoring/Coaching/Life-mapping Sessions: $150/hr (Sliding scale during pandemic)
– All sessions are presently conducted via ZOOM and recorded for your future reference
– Payments made at time of scheduling via PayPal Link: paypal.me/clayboykin
Testimonials:
Clays big heart and warm humor were present right from the beginning, which made it easy for me to trust him. Like the eagle he is a master of expansion (seeing the bigger picture) as well as of precision (seeing those "details", which play a key role in the process). He listens deeply and captures the content as well as the information between the lines. In the right moments he shows his persistence – a persistence, which is rooted in compassion. And last but not least: His ability to life-map in real time is legendary – and the completed life-maps are a great support in the time after the consultation! Thank you for your help, compassionate man named Clay. – Andreas Pellegrini – Switzerland

***
My work with Clay and his process of life-mapping/mandala was a beautiful vision board. I have deep appreciation of his intuitive guidance that created this session. This process allowed me to really see where I can take action. I am deeply grateful to Clay and his work. – Jan Blevins – Austin, Texas
***

We called Clay Boykin for help in organizing our new foundation.  It is based on a complex subject not easily understood by people who are not spiritually oriented. Clay came to us and led us into a seemingly simple discussion about our subject matter, Kundalini, and what we wanted to accomplish with our new foundation. Finally Clay stood up before a white board and starting adding words and lines and then as we talked he made the lines come together and explained the meaning of each issue. We were stunned. Right before our eyes, Clay not only understood what we were about, but how to communicate it in simple and powerful terms. He also helped us organize a simple and usable business plan to get from where we were to where we want to be. Here's the deal.  Clay is a Marketing Genius capable of taking a group of almost novices to a high level of marketing understanding in a brief amount of time and in a way that feels and seems totally empowering. – Chuck Robison – Director – Kundalini Research Foundation
***
Over the past eight years Clay has helped me tremendously, both personally and professionally, with his reframing and life-mapping expertise. His intuitive and creative approach has helped me gain a fresh and unique perspective with which to navigate through difficult and challenging life AND BUSINESS situations. The time he has spent mentoring along side me has been invaluable. I wholeheartedly recommend Clay for both individual and organizational coaching and consulting. – Kirby Hiscox – VP Corporate Development – Austin, Texas
***
Clay is energetic, creative and results-focused. He's a great colleague to have, because he views your issues as his issues, and will focus his energy and creativity towards helping you. A fine team player, he'd be an asset to any organization. – Brian Bedford – Corporate Human Resources Executive 
Clay is full of wisdom and authenticity in guiding and supporting the MFN, Men's Fellowship Network. His dedication and passion in being conscious of what men (and women) seek to know under the broad umbrella of Male Spirituality is uncanny. Clay is compassionate and has his finger on the pulse of what is making a difference in this world. I am honored to know Clay and can honestly say he has changed my life in the most fantastic ways. – Martin Dowmen
Clay is a great conceptual thinker and planner that effectively incorporates fine detail in his plan. He is a superb motivator withan altruistic soul. I recommend him highly for all kinds of programs. – Rich Pendergraph
I was priviledged to work with Clay at Motorola on several business group and corporate initiatives. Clay is one of those unique individuals that combines incredible interpersonal skills, business acumen and a special gift of creativity to bring a variety of solutions to any problem or situation. He is truly an amazing individual and would bring value to any challenging environment. I highly recommend Clay. – Pete Pichette
Clay provides leadership that is transparent, inspiring, and totally open to fellow members of our men's group. His spiritual grounding and continued self-exploration in exactly what a group of mature men welcome and embrace. Clay constantly searches for items of inspiration, self-exploration, and service to humanity. I respect his leadership and camaraderie. – Art Carter
Clay has taken certain of his "life lessons learned" and helpedcreate a powerful and profound men's spirituality movement. I can give no higher recommendation as a spiritual leader, pilgrim, friend and brother. – Jim Jameson
Clay combines sensitivity to people and sensibility for situationsremarkably. Clay applies his creative, intuitive perceptions tomake complex problems simple and solvable. He folds into this a powerful consideration for people and for ever-strengthening their relationships. – Tim Wright
I have known Clay for over 15 years. I have worked with Clay on Community Projects as well as work projects. Clay is an extremely creative, organized, amiable and excellent communicator. Clay is an awesome addition to any organization he is a part of. Excellent leadership skills and always follows through. A wonderful person to work with. – Sylvia Stern
Clay is one of those rare individuals who can be focused, pragmatic, and innovative at the same time. I know of only a handful of people capable of doing such a good job at both the business end and the human side of work. He is a natural leader who infuses his environment and those around him with integrity, drive, and tenacity. – Cisalee Morris
Clay is terrific to work with. He understands the true meaning of leadership as it relates to mobilizing and energizing an organization. His creative and sometimes "off the wall" solutions to business challenges brings out the best in everyone and adds some fun to the work environment. Clay is an excellent communicator and was able to gain mind-share, build trust and engage our global sales force. This helped enable us add hundreds of millions of dollars in profitable sales to the company. – Mike Chaddock