Some about Nic Tovey's journey: At 22 I experienced what was to be my first great initiation into life. On a regular drunken night out with my brother and a friend, acting like a fool, I was forcibly removed from a night club whilst being punched and kicked.
Podcast: Play in new window | Download
Subscribe: JioSaavn | TuneIn | Anghami | RSS
A few hours later I was in hospital after collapsing with massive internal injuries being told I might die. Thankfully my injuries weren't as severe as initially thought and after a week in hospital I was discharged with a nice big scar from sternum to pubic bone but without a spleen.
While my physical body miraculously adjusted to its spleenlessness, what started to become apparent was some dramatic internal changes that had occurred. I did not see and relate to the world in the same way I was used to; My self-confidence was shattered, I could not handle any hint of conflict or violence even on TV, I was unable to cope with the slightest stress, and I couldn't sleep. My previously solid self-identity had crumbled in a heap. I was confused, angry and really scared… Complete story: http://www.nictovey.com/about-nic/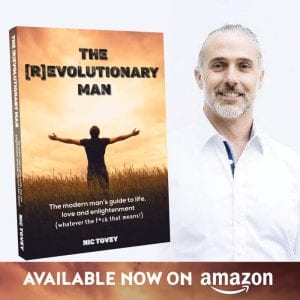 Nic Tovey is a Relationship, Intimacy and Sexuality Coach, who wants to help people experience a rich, joyful and authentic experience of life through their relationships, their love life and their life's work. Nic has a background in psychotherapy and has done a lot of work with youth and men to help them develop their emotional intelligence and relationship skills. He now focuses on his work as a Relationship Coach where he offers a range of programs to help individuals and couples develop and reignite the passion, intimacy and love in their relationships.